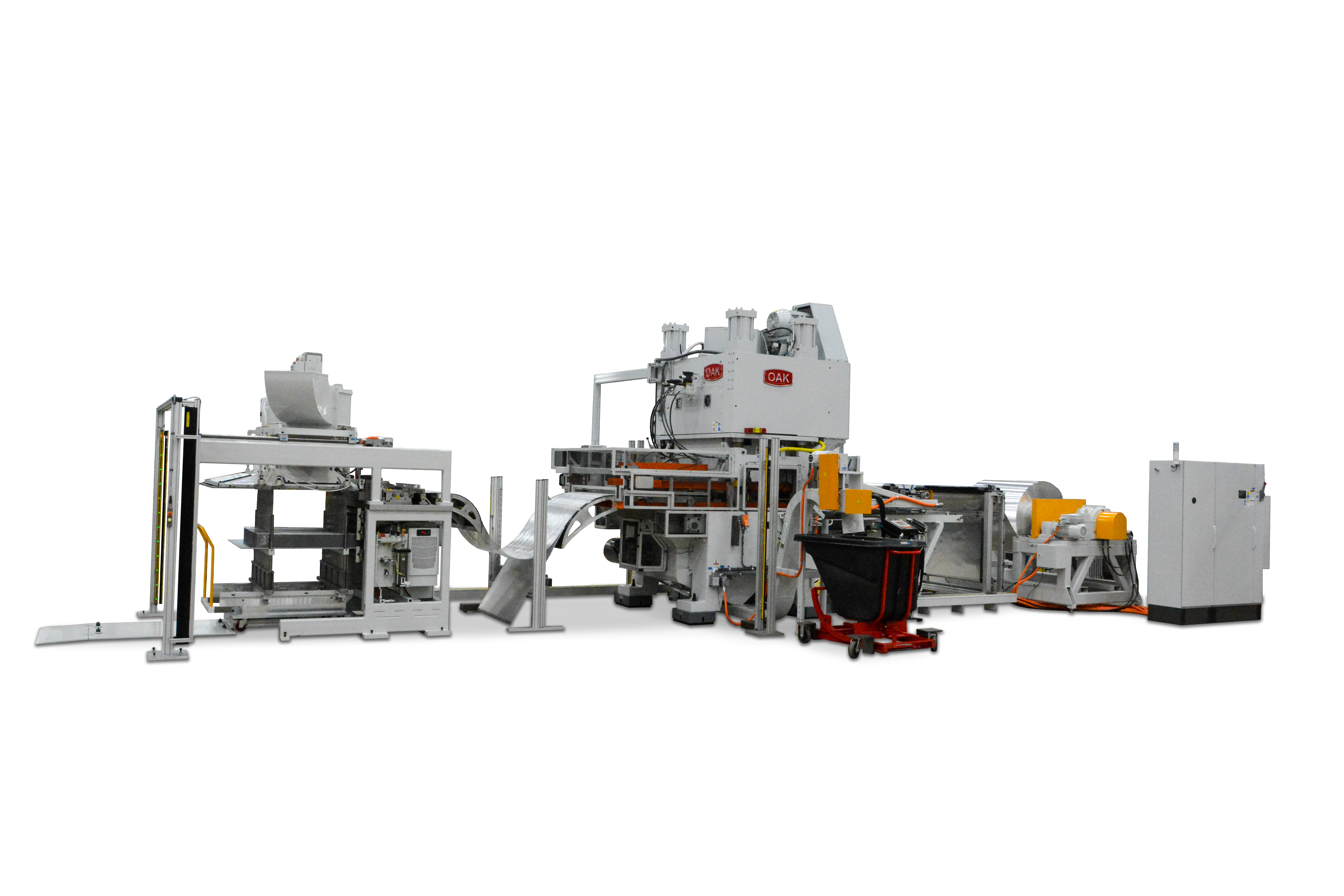 High Speed Fin Line
The Benchmark for High Speed Fin Production

The OAK High Speed Fin Line combines our world class stamping press with a remote feed and cutoff stacking unit and a state of the art servo controlled material handling system. This combination of equipment can achieve production speeds of up to 400 SPM*, and when combined with an OAK 6 Progression Dies, can double your fin production when compared to a standard fin line.
Machine Specifications
PRODUCTION
Capable of speeds up to 400 SPM
*Application Dependent
FOOTPRINT
17' (5.18 m) x 45' (13.72 m)
WEIGHT
Varies depending on what press is purchased
AIR SUPPLY
120 - 200 SCFM at 85 psi
(3.4 - 5.6 m 3 /min at 6 bar)
POWER SUPPLY
Available by request
Components Of The High Speed Fin Line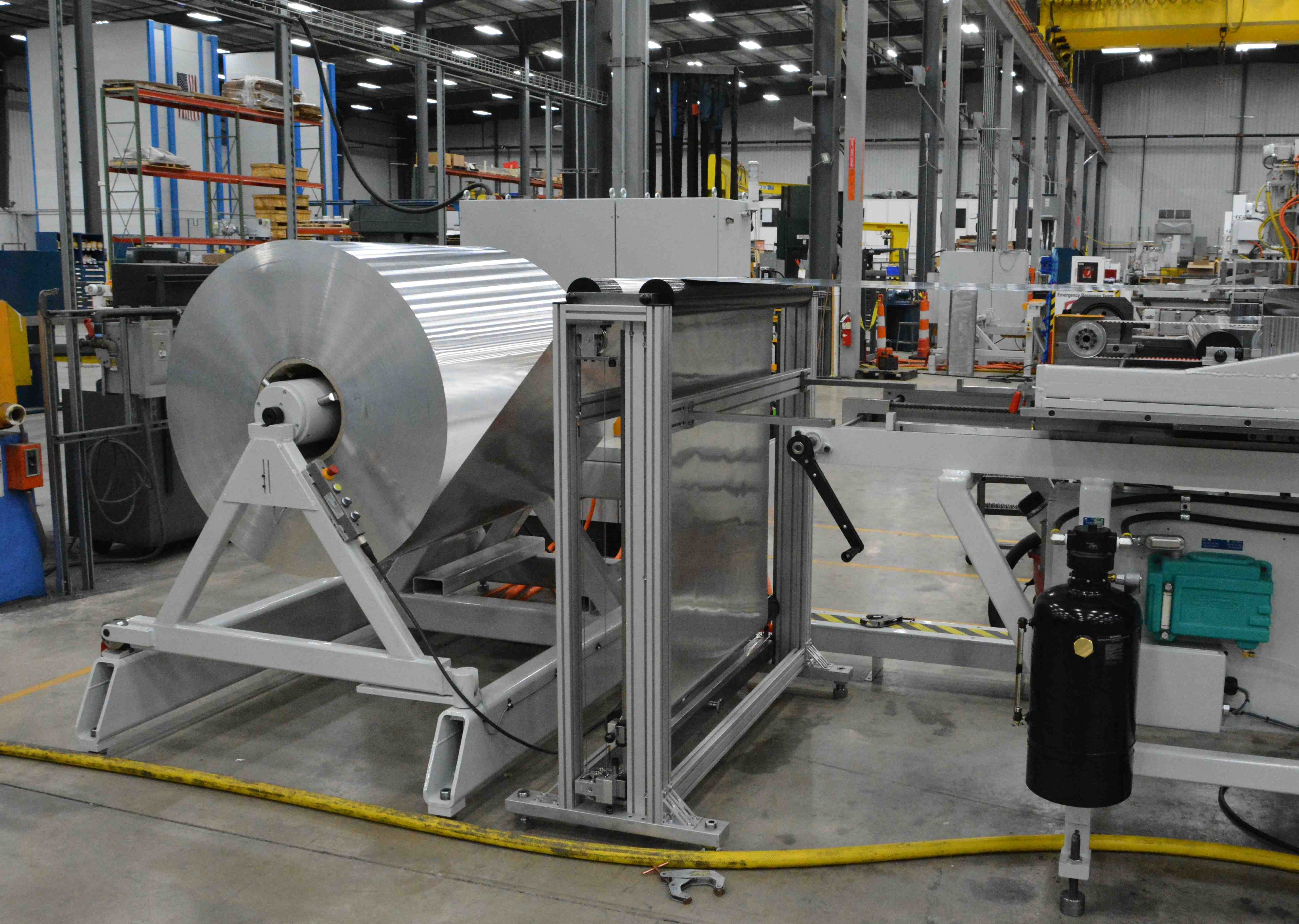 Stock Management
Burr OAK Tool's new stock management system and uncoiler is synchronized with the fin press's servo feed system. This synchronization provides the fin die with the precise amount of material required during each stroke of the press to promote up to 400 SPM continuous fin production.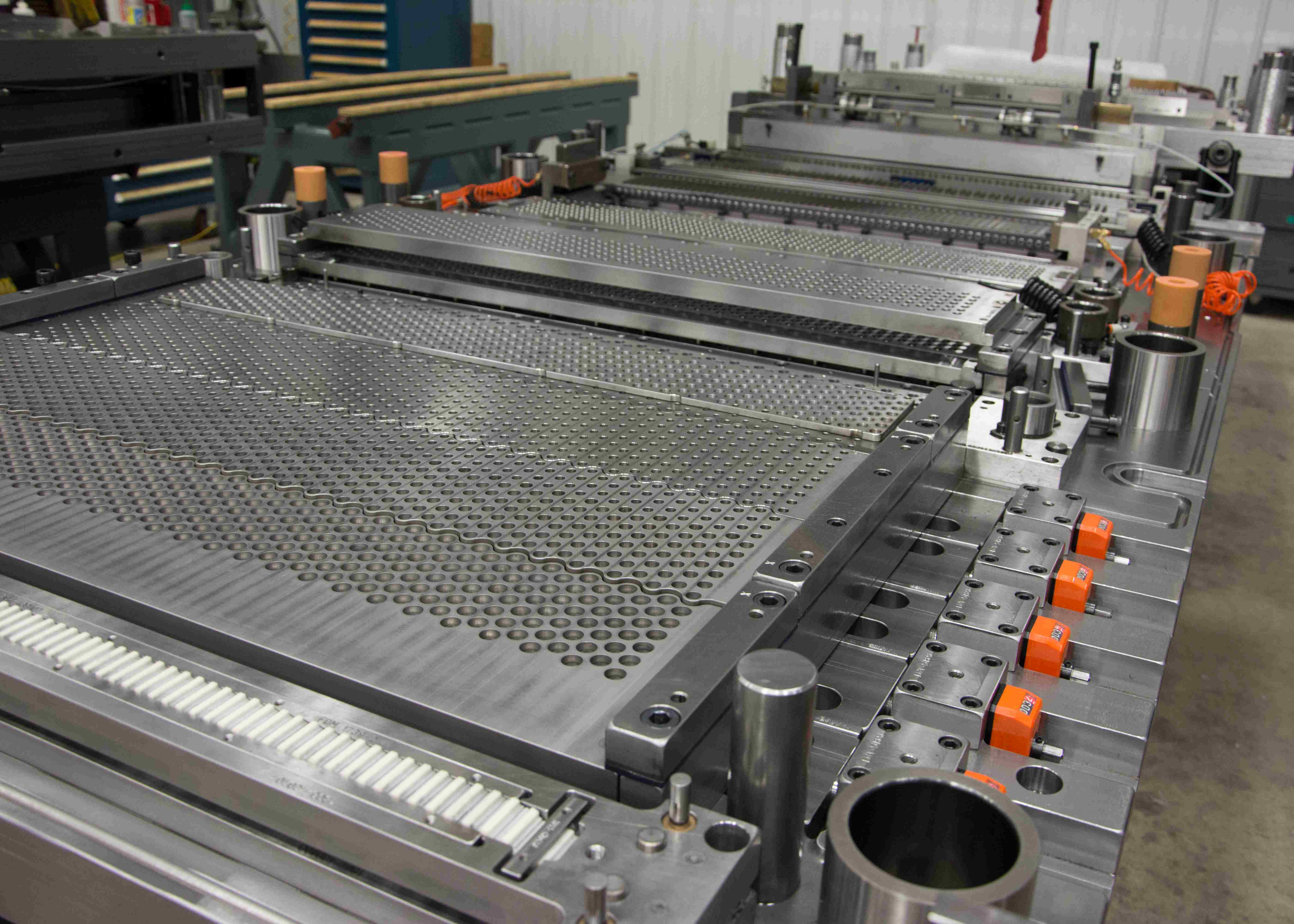 OAK 6 Progression Die
A 6 progression fin die with high speed fin line, RFCM, and new material handling system will allow for up to twice the fin production of a standard fin line with 4 progression fin die.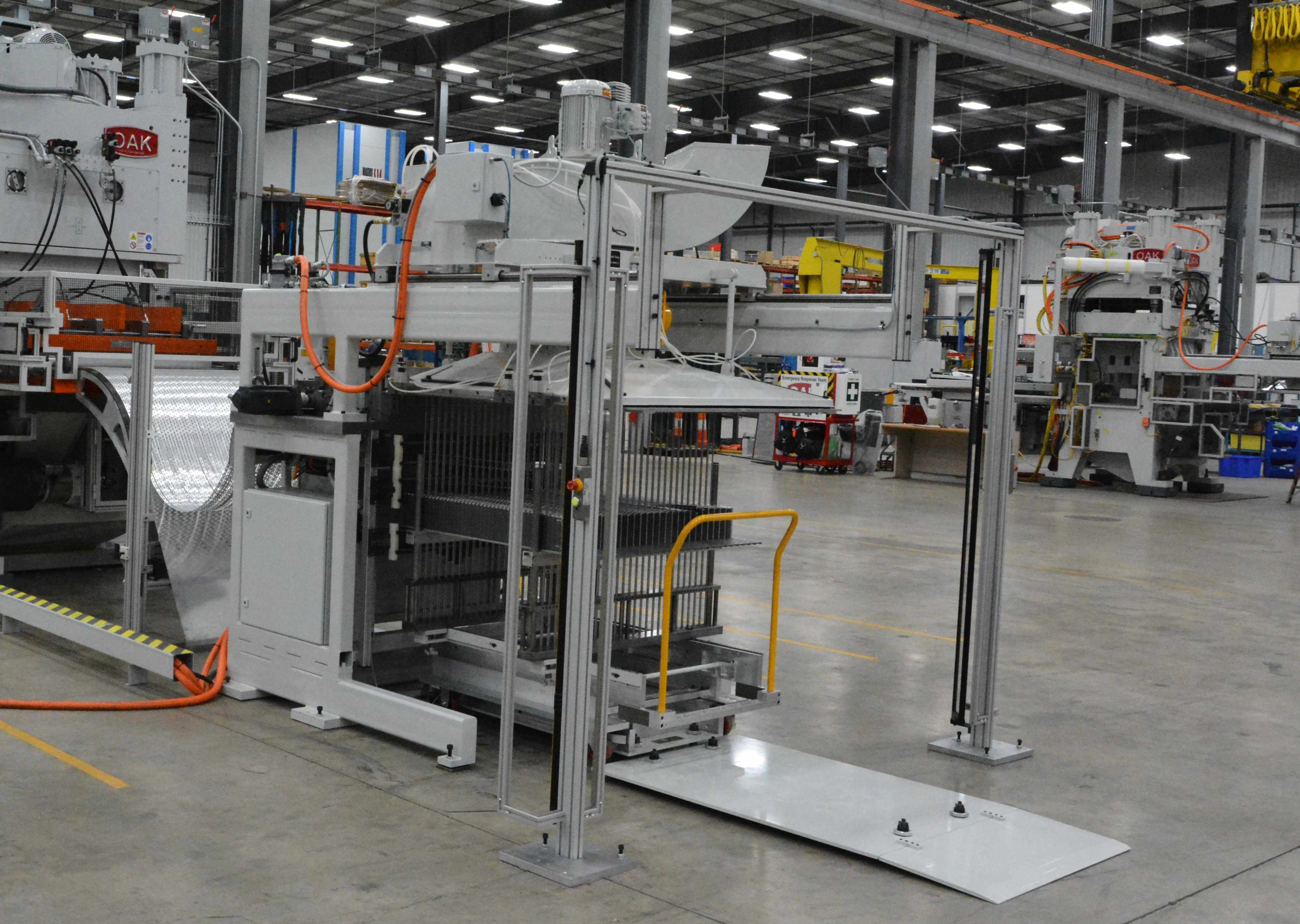 RFCM
The Remote Feed and Cutoff (RFCM) feature for OAK Fin Lines delivers improved speed, production capacity, and quality for your fin production operation. The remote Feed and Cutoff allows the fin press and stacker to run independently from one another, enabling smooth, continuous operation of the entire line. The RFCM also eliminates the need for a die progression change since fins are able to be stamped continuously and then remotely cut to length, producing a high-quality, sliver-free fin.

Economic
Increased production

Elimination of progression changes

Elimination of slit slivers

Improved stacking
Improved fin accuracy
Technical
Driven spindle uncoiler with electronic braking

Electronic servo controlled material handling system

Continuous motion fin stacking

Laser measured slack loop control

Increased capacity press feed
User
Eliminates progression changes in traditional fin dies, therefore eliminating restrike and sliver issues
To request a quote or learn more about High Speed Fin Line visit our capital sales page.